A delectable array of foods are found in Hamamatsu, including Hamamatsu gyoza and unagi. In this article, we delve into the famous specialty foods of Hamamatsu.
Healthy and Veggie-Filled! Try Famous Gyoza Dumplings
Hamamatsu—a city blessed with mountains, clean water, and a mild climate—is an appealing spot with a delectable variety of foods. One such dish is Hamamatsu gyoza (potstickers). Hamamatsu is one of the top dumpling cities in Japan, alongside Utsunomiya in Tochigi. Specialty gyoza shops can be found in every corner of the city!
When we talk about gyoza in Japan, we don't mean the boiled gyoza that are commonly found in Mainland China. Instead, the term refers to golden-brown pan-fried gyoza. The history of pan-fried gyoza in Japan is commonly theorized to have begun when the dish was spread by veterans from China following the end of World War II.
However, other sources say that gyoza was already being consumed in Hamamatsu prior to the war, due to the large population of immigrants from China. Hamamatsu gyoza refers to gyoza made with locally sourced pork and generous amounts of cabbage or other vegetables. Each restaurant has a unique style that you can enjoy, whether it's garnishing the dish with bean sprouts or putting their own spin on ingredients and sauces.
Relish Hamamatsu Gyoza at the Well-Known Ishimatsu Gyoza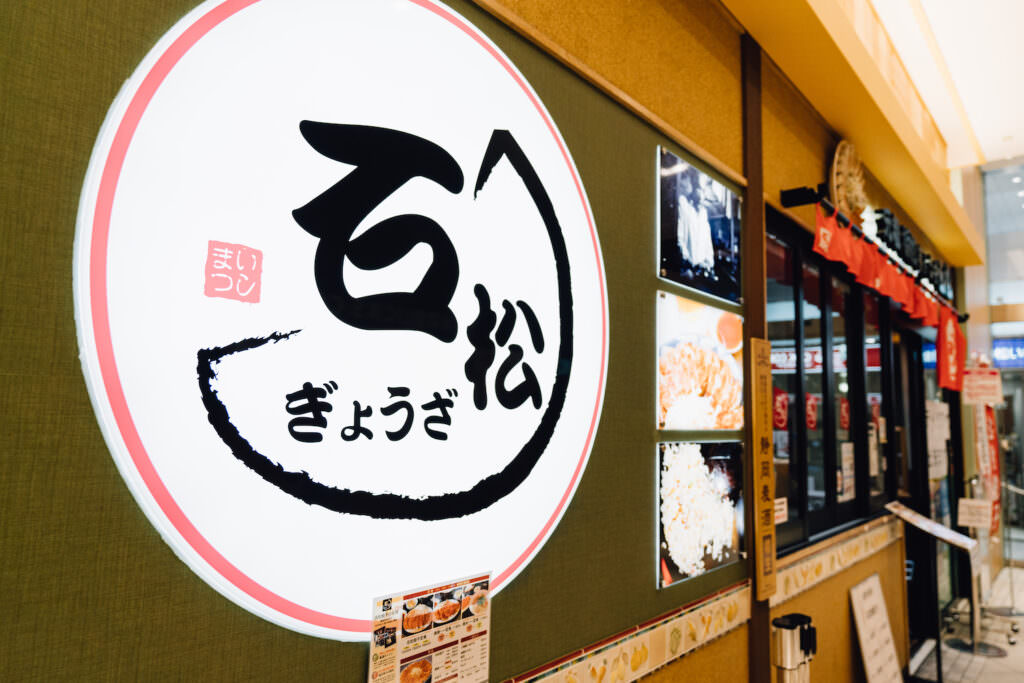 Ishimatsu Gyoza, founded in 1953, is a specialty gyoza shop with an extensive history in Hamamatsu. The success of the gyoza stand run by its previous owner became so legendary that it resulted in the shop's long-standing popularity.
The filling of the Ishimatsu Gyoza, their signature dish that shares the shop's name, consists of pork, cabbage, and garlic. Domestic pork and cabbage carefully selected for freshness are used as ingredients. This lightly seasoned gyoza brings out the sweetness of the cabbage, using a moderate amount of garlic in a small, easy-to-eat size.
Take a bite and enjoy the gyoza skin's springy texture. The cabbage and meat juices will burst in your mouth! Their soy-vinegar sauce, specially made to be slightly sweeter than usual, makes the sweet flavor of the cabbage stand out even more.
It blends with the savory flavor of the meat, resulting in an exquisite and delicious flavor. It's also garnished with bean sprouts. Gyoza garnished with bean sprouts are often seen in Hamamatsu and are said to have originated at this very shop.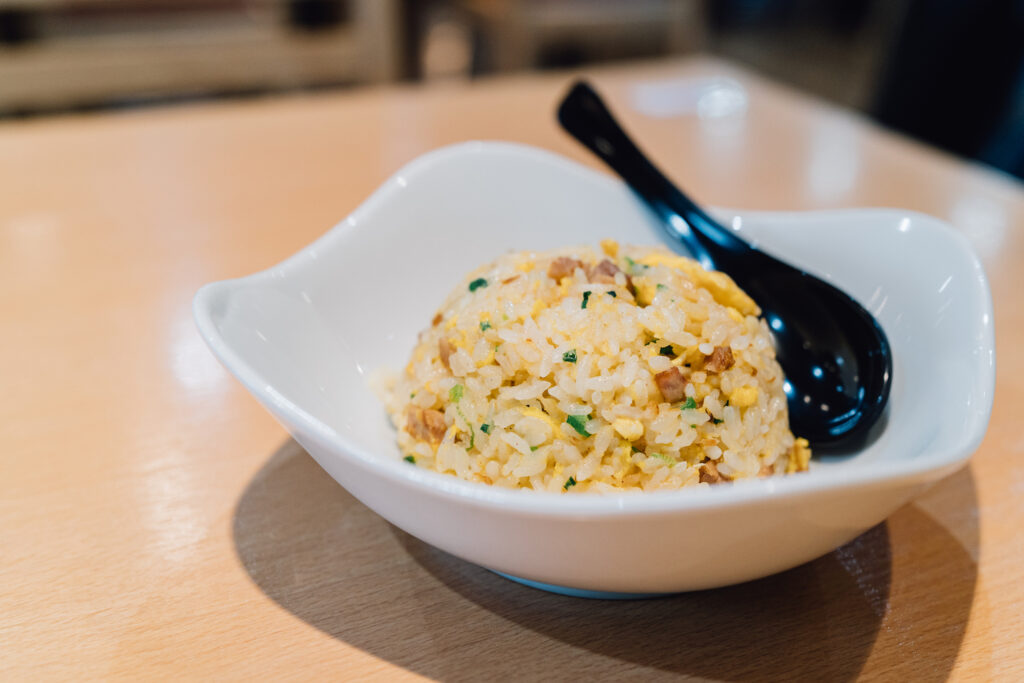 The Ishimatsu Gyoza Teishoku (starting at 1,000 yen for 10-piece gyoza) is their most popular dish. It comes with rice, miso soup, tsukemono (pickled vegetables), and gyoza as a set. You have a choice of 10, 15, or 20 pieces of gyoza. The gyoza are small and light in flavor, so it's easy to make short work of 10 pieces.
Ishimatsu Gyoza takes pride in making their filling every morning in an amount proportionate to what is to be used that day, with no leftovers. They always offer great flavor, freshly made that day. 
They have other menu options aside from the Ishimatsu Gyoza. The Yakiyaki is a set that includes Niku Gyoza, a meat dumpling strongly flavored with garlic chives and green onions, and Ishimatsu Gyoza. They also have fried rice. The shop has amazing access being located right on the first floor of Hamamatsu Station's building. Don't hesitate to make the visit to try it out!
Ishimatsu Gyoza JR Hamamatsu Station
MAY ONE Ekimachi WEST 1F in Hamamatsu Station 6-1 Sunayama-cho, Naka-ku, Hamamatsu-shi, Shizuoka-ken
Savor Unagi at a Famous Shop!
Unagi (Japanese eel) is another famous Hamamatsu specialty. This is thanks to the fact that unagi has been caught in Lake Hamana for over a century, and Hamamatsu is credited as the birthplace of unagi farming. 
Unagi isn't just limited to savory dishes. A pastry called unagi pie contains unagi extract and has even become a famous sweet treat in Shizuoka!
Have Excellent Unaju at Kanerin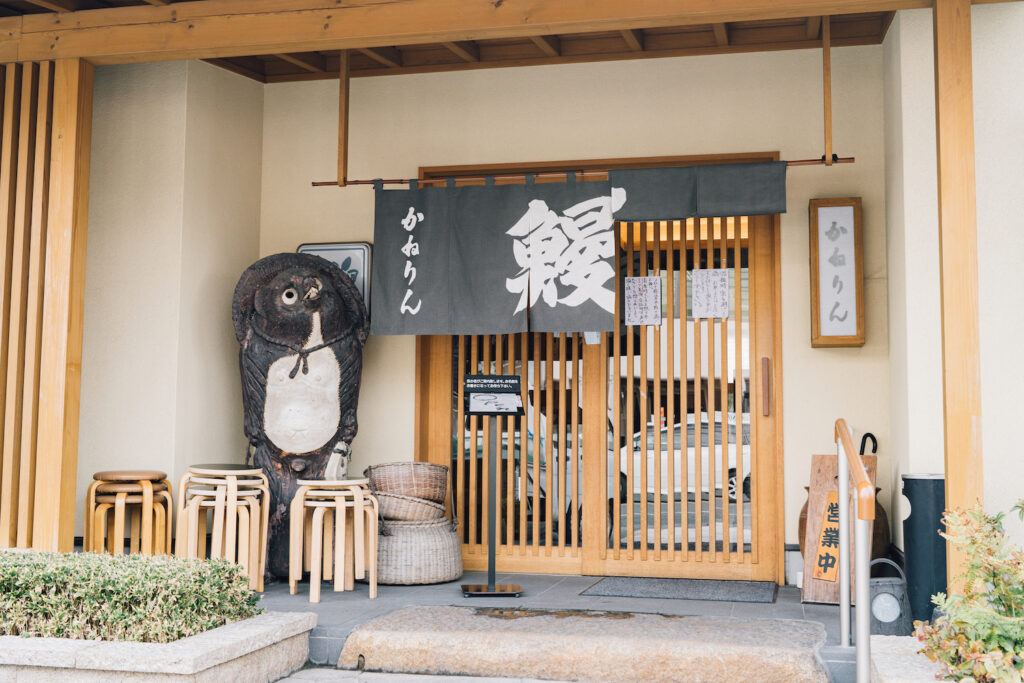 In Japan, unaju is a popular dish that consists of grilled eel glazed in sauce and set on a bed of white rice. 
Kanerin, a famous unagi shop in Hamamatsu, offers traditional unaju that hasn't changed since their establishment. It features a secret sauce, a recipe that has been fiercely protected for over half a century, and unagi grilled to perfection by individually examining the condition of each eel.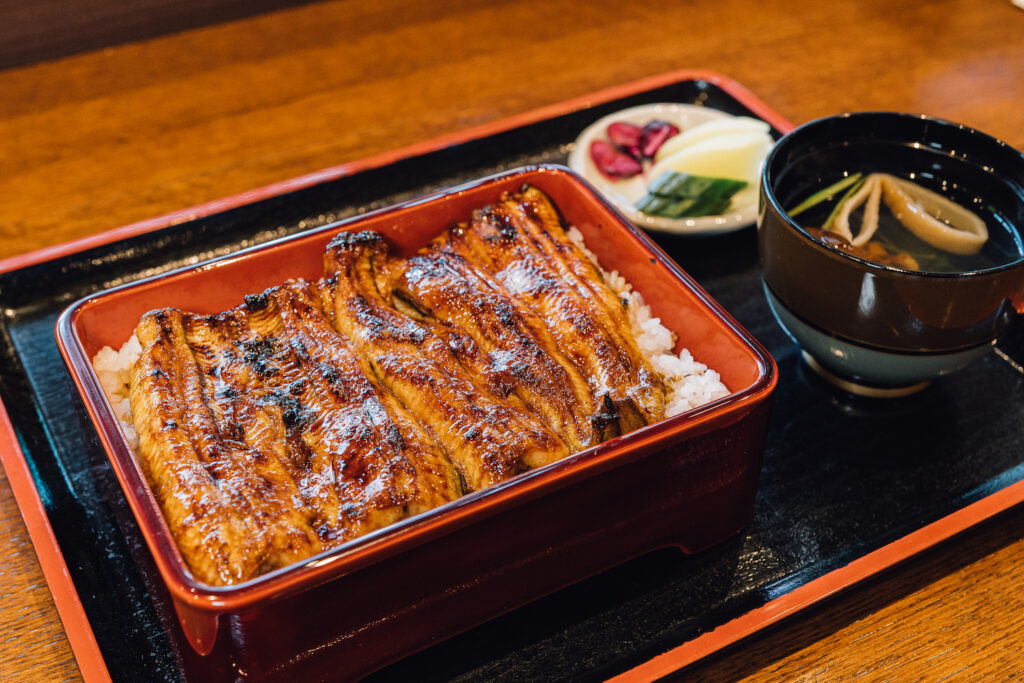 Open the lid of the unaju (includes kimosui soup, starting at 2,940 yen for a normal size * the dish pictured is 4,550 yen) and the savory fragrance of the glaze will whet your appetite! This glossy unagi laid over a bed of rice is aromatic on the outside and soft on the inside. 
Take a bite and it'll practically melt in your mouth. The harmony between the tasty richness of the unagi, secret sauce, and perfectly white rice is truly magnificent. Sansho pepper, a Japanese spice, is provided at your table. Sprinkle some pepper onto your unaju to enjoy a slightly different flavor with a unique aroma.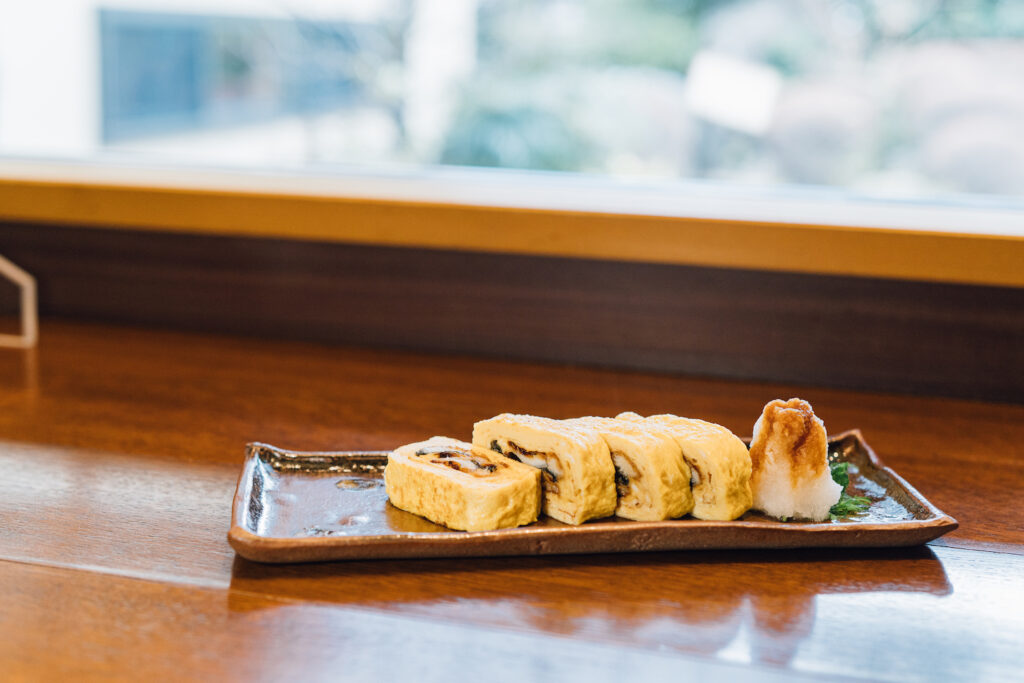 You can enjoy various a la carte items in addition to unaju. Umaki Tamago (1,180 yen) is unagi rolled into a tamagoyaki (rolled omelette). Take a bite and you'll be surprised by its fluffy texture. Dashi-flavored eggs and unagi go extremely well together. Kanerin also carries Japanese sake that pairs well with unagi, so definitely give the combination a try if you're interested.
The shop has a beautiful green yard inside, giving it a calming atmosphere. Being able to fully enjoy your meal in a tranquil mood is another of this shop's charms.
Kanerin
731 Irino-cho, Nishi-ku, Hamamatsu-shi, Shizuoka-ken
Sawayaka's Hamburger Steak: Another Must-Eat!
There are many more foods you should try outside of gyoza and unagi when you visit Hamamatsu. Sawayaka is a charcoal-grilled hamburger restaurant found only in Shizuoka Prefecture that offers delicious hamburger steak. 
Sawayaka is so popular that they're almost always packed during business hours, and even locals have to wait in line to eat. Their signature dish is their Genkotsu Hamburg (1,100 yen). The beef in the steak is only made up of chunks of meat from healthy cows from a specific ranch in Australia that are fed safe grains. The fact that they thoroughly maintain food hygiene from production to preparation is another key to the delicious taste. 
After you place your order, you will be served a hamburger steak grilled in front of you on a hot iron plate. Being able to dig in as soon as it's done is another charm to this dish. The steak begins to overflow with juices as it sizzles on the iron plate. You're sure to enjoy this high-quality, medium-cooked meat. The dish has captivated so many people that it even has a strong following outside the prefecture. 
The closest location to Hamamatsu Station is their Hamamatsu Entetsu shop. The shop's current waiting time is displayed on the website, so we definitely recommend checking the site before you visit.
Sawayaka Hamamatsu Entetsu
Entetsu Department Store Main Building 8F 320-2 Sunayama-cho, Naka-ku, Hamamatsu-shi, Shizuoka-ken
Hamamatsu is home to so many delectable foods! The next time you visit Hamamatsu, thoroughly enjoy their famous specialties while referring to this article!